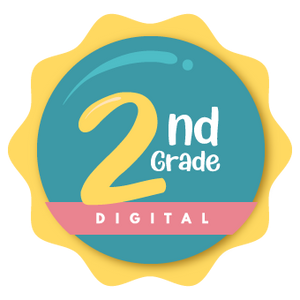 2nd Grade Nationwide Bootcamp Edition Teacher Digital Curriculum Set
Regular price $250.00 $99.00 Sale
Top Score Writing® 2nd Grade Nationwide Edition Teacher Digital Curriculum Set provides day-to-day writing lessons (designed for teachers outside of Florida).
The teacher digital license gives you online access to 80 day-to-day lessons that teach expository, informative, opinion, and narrative writing. These lessons include modeling, guided and independent practice, quizzes, tests, and homework.   
Lessons include Lexile-leveled source texts with prompts and exemplars throughout each unit.
Lessons are designed to be fun, engaging, and interactive.  All lessons, passages, and worksheets can be downloaded and printed.  
Teacher Digital License includes:  
PDF of every lesson plan
PDF of every student activity sheet that can be easily uploaded into any learning portal (e.g., Google Classroom)
Daily grammar practice
PLUS
Animated lessons 
Teacher-led lesson videos
PDF of PowerPoint for each lesson 
Bootcamp Pacing Guide 
Our digital licenses expire on 06-30-24.