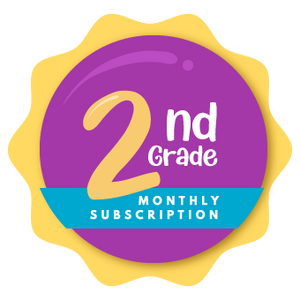 2nd Grade Nationwide Edition Teacher Digital License Monthly Subscription
Regular price $25.00 Sale
Need a quote for your school CLICK HERE!
Top Score Writing® 2nd Grade Nationwide Edition Teacher Digital Curriculum Set provides day-to-day writing lessons.
The teacher digital license gives you online access to 80 day-to-day lessons that teach expository, informative, opinion, and narrative writing. These lessons include modeling, guided and independent practice, quizzes, tests, and homework. 

In addition to the print version lessons, you will have access to an animated lesson (taught by a cartoon character) for every single lesson in the curriculum. All lessons, passages, and worksheets can be downloaded and printed. Lessons are designed to be fun, engaging, and interactive.  
Teacher Digital License includes: 
Everything in the print book, plus access to digital animated lessons 
Teachers can print and download lessons 
Teachers have permission to make copies of any student worksheets and all the passages for classroom use