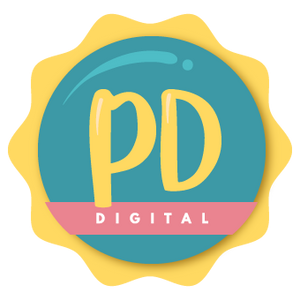 Top Score Writing Online Professional Development
Regular price $1,000.00 Sale
Recorded Curriculum Training Guide
2022-2023
Our full curriculum training has been recorded so that schools may watch at their convenience. The entire training takes 4 hours and 15 minutes to view. However, we have divided up the training into 8 individual sessions that range from 10 minutes to 1 hour. This allows schools greater flexibility in the training of their teachers.
Sessions
Session 0: How to access and use digital lessons and resources (9 minutes)

Session 1: Curriculum Overview and State Testing Information (1 hour)

Session 2: Expository Writing – Section 1 of the curriculum (28 minutes)

Session 3: Informative Writing - Section 2 of the curriculum (1 hour)

Session 4: Opinion Writing - Section 3 of the curriculum (33 minutes)

Session 5: Narrative Writing - Section 4 of the curriculum for 2nd/4th/5th

grades; Section 5 for 3rd grade (16 minutes)

Session 6: Additional Activities and Strategies - Section 5 of the curriculum for 2nd/ 4th/5th grades; Section 6 of the curriculum for 3rd grade (37 minutes)

Session 7: Logging in and navigating digital platforms (3 minutes)

Session 8: Grammar curriculum (7 minutes)
Implementation
There are various ways for teachers to utilize these recorded training sessions. Some schools choose to have teachers watch the entire training at the beginning of the year and then re-watch individual sessions as teachers get to each section of the curriculum throughout the year. Other schools choose to watch each session individually during staff meetings, grade level meetings, or professional development days.
Suggested Pacing
If following our scope and sequence, we suggest teachers watch during the following time frames:
2nd Grade
Sessions 0, 1, 2, 7 & 8 - before start of school

Session 3 – before starting Lesson 23 (week 12)

Session 4 – before starting Lesson 40 (week 22)

Session 5 – before starting Lesson 57 (week 31)

Session 6 – before starting Lesson 70 (week 37)

3rd Grade*

Sessions 0, 1, 2, 7 & 8 - before start of school

Session 3 – before starting Lesson 23 (week 11)

Session 4 – before starting Lesson 42 (week 21)

Session 5 – before starting Lesson 74 (week 35)

Session 6 – before starting Lesson 89 (when needed)

*3rd grade has one extra section (Advanced Lessons) – those skills are reviewed in sessions 3 and 4 of the recording.

4th/5th Grade

Sessions 0, 1, 2, 7 & 8 - before start of school

Session 3 – before starting Lesson 23 (week 7)

Session 4 – before starting Lesson 49 (week 17)

Session 5 – before starting Lesson 75 (week 27)

Session 6 – before starting Lesson 90 (week 33)